TREB released their mid November numbers for the Toronto real estate market earlier this week and the report is definitely worthy of discussion, especially in this HOT market we are still having. Is there an end in sight for buyers who are constantly finding themselves in multiple offer scenarios? This realtor is not fully convinced even though the numbers tell a different story.
Here are some of the highlights from TREB's report, during the first 2 weeks of November, the number of sales, 3,379 to be exact, were up 13% when compared to the same time last year. The average selling price during the first 2 weeks is $481,548, up 10% when compared to November 2010. The highlight of the report, to me anyway, was that new listings were up 16% over the same period. I say 16%, where? Which neighbourhood? Is it some well kept secret? Because I know I'm not seeing this. I'm still seeing lack of "for sale" signs in the neighbourhoods I specialize in, like the Junction Triangle, to name a couple. I'm still seeing offer deadlines on almost every listing and bidding wars on the D-days. So my question is, where are these "extra" listings? Are they in less desirable neighbourhoods? Because I'm scratching my head trying to figure it out. If you could help me out on this one, it would be great!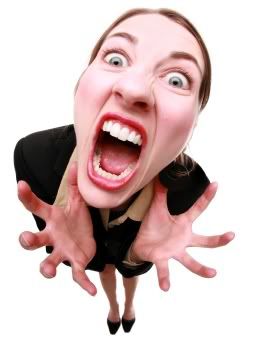 Perfect example of this phenomenon is what happened to myself and my boyfriend, who is also a Realtor, the other night. He has been waiting anxiously to buy a house in my neighbourhood. Finally a listing pops up and we get super excited, except when we read the bottom of the listing…."offer deadline" of course! We look at the property and although it's a total gut job, we see tons of potential. So we play the waiting game and wait for the extremely long offer deadline to come around. Our excitement builds up all over again when we are consistently calling the listing brokers office and agent and are being told that there are no offers registered. So we head over to the bank and grab a certified cheque, just in case, for over 5% of the price we are ready to offer. Finally, half hour before the offer presentation, 2 other offers get registered, just our luck! We scratch out our home inspection condition and make it a firm offer. Now we have a big decision to make, what do we offer? How many rounds will they do? We know that the house, on a good day, is worth about $420,000, keeping in mind it's a total gut job, down to the plumbing and electrical. So we finally decide on $433,000 after the first round and present a firm offer. In our minds, we are already popping the champagne and thinking what restaurant we are going to after to celebrate. There is no way anyone will offer more or at least a firm offer. Well to our BIG surprise, we get the dreaded phone call that informs us "they are working with another offer and thanks for your time". We are absolutely stunned! We go home defeated, thinking what went wrong, what could we have done different? The next morning, we of course, call the listing broker to find out who in their right mind blew us out of the water for a home that is only worth $420,000. Boy were we shocked by the next sentence we hear come out of the secretaries mouth, "sorry I don't have the sale price as the home is sold conditionally based on home inspection". Our jaws drop to the floor, sold conditionally? Are you kidding me?
As a listing agent, I would never advise my client to accept a conditional offer when there is a very good firm offer in front of their face. I would think this is Real Estate 101. Doesn't the saying go something like, money in your hand today is better then money in your hand tomorrow? I'm further shocked as both listings agents must have 30 years of experience between the 2 of them and work for a very reputable company. The last couple of days we have been moping around the house like a death occurred in the family or something. There is nothing we can do, but sit and wait until the condition is up. Who knows, maybe the buyers will get so spooked by the home inspection, giving us a chance to scoop it up at a great price. Although the chances of that happening are probably slim to none, not in this market.
Bottom line, it is still very much a sellers market, where anything can happen. Don't assume anything as it's anybody's game. For now, these 2 Realtors, are rolling up their sleeves and playing the waiting game. What will happen here, who knows, all I know is, that we must dust ourselves off and try again!