When I was 24 years old, I was living with my boyfriend and renting an apartment in downtown Toronto. My mom, being the real estate agent she is, convinced the both of us that we were wasting our money renting and that we should both move home, save money and buy a house together. As reluctant as I was to move home, I finally agreed to do so. After a year of saving and a bit of help from my mom, I was ready to purchase my first home in downtown Toronto. Needless to say, the boyfriend got cold feet and it left me thinking how I was going to afford to buy and on a side note, what that said about our relationship. Luckily my best friend of 20 years was in the same boat, so we decided to buy the house together, 50/50, and kick the boyfriend to the curb.
Upon becoming f**king home owners, as I yelled out in the real estate office after winning a bidding war of 10 offers(thanks to my mom),we wanted to renovate and sell it at a profit and take the cash we made and buy our own places to live. Unfortunately, shortly after taking possession, the recession hit and we had no choice, but to live there, unrenovated for almost the next 2 years. It ended up being a blessing in disguise as not only was I able to get my real estate license during this time, but also the recession in the housing market didn't turn out to be so long winded and our property value went up as the neighbourhood thrived.
Next thing we knew, it was a sellers market (when inventory is less then demand) and mortgage rates were at an all time low, so we renovated the house in 4 weeks, and sold it within 8 days at a nice profit! Now you're probably asking yourself, "how did they renovate the house in as little as 4 weeks?" Well, the answer to that question is, it was a "lipstick" job which is just real estate lingo for freshening up the house with a paint job, new floors, staging,etc….there was no major structural work done. The next question you're probably asking (which really was your first question) is "how much profit we made after all expenses?" My answer to this is, call me and we can discuss further about the benefits of investing in Toronto real estate.
So now, without further ado, here is our house:
Before….living room


After….living room


New paint job, new floors, new window coverings & staging, what a difference!
Before….kitchen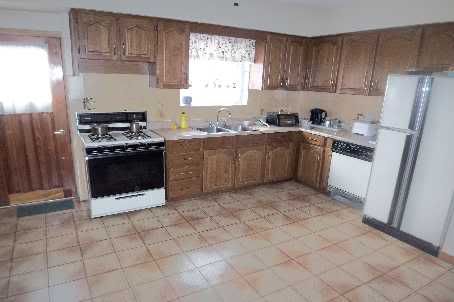 After….kitchen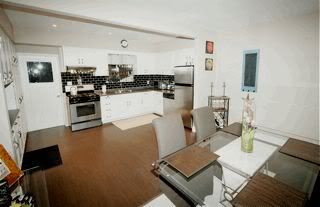 New floors, backsplash, counter, stainless steel appliances & paint job…. we repainted the cabinets as it's a huge kitchen, the cabinets were in good shape and the cost of new cabinets would have been deathly, we also added a fresh touch to the cabinets by attaching new handles.
Before….master bedroom a.k.a my room


After….master bedroom a.k.a my room


New floors, paint, window coverings, light fixture and staging = amazing!!!!
Before….Kristin's bedroom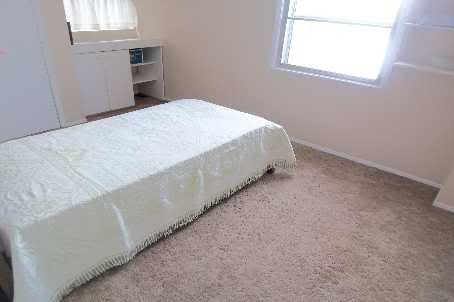 After….Kristin's bedroom


New floors, paint, window coverings, light fixture and staging and window seat built by Kristin herself = cozy!!!!
Before….main washroom


After….main washroom


New paint, mirror, light fixture, tile floor and subway tiles in shower…to keep our costs low we used the existing sink, toilet and tub and worked our colours around these fixtures that we couldn't change…we spruced up the sink with a new faucet and the shower with a rain shower head.
Before….basement washroom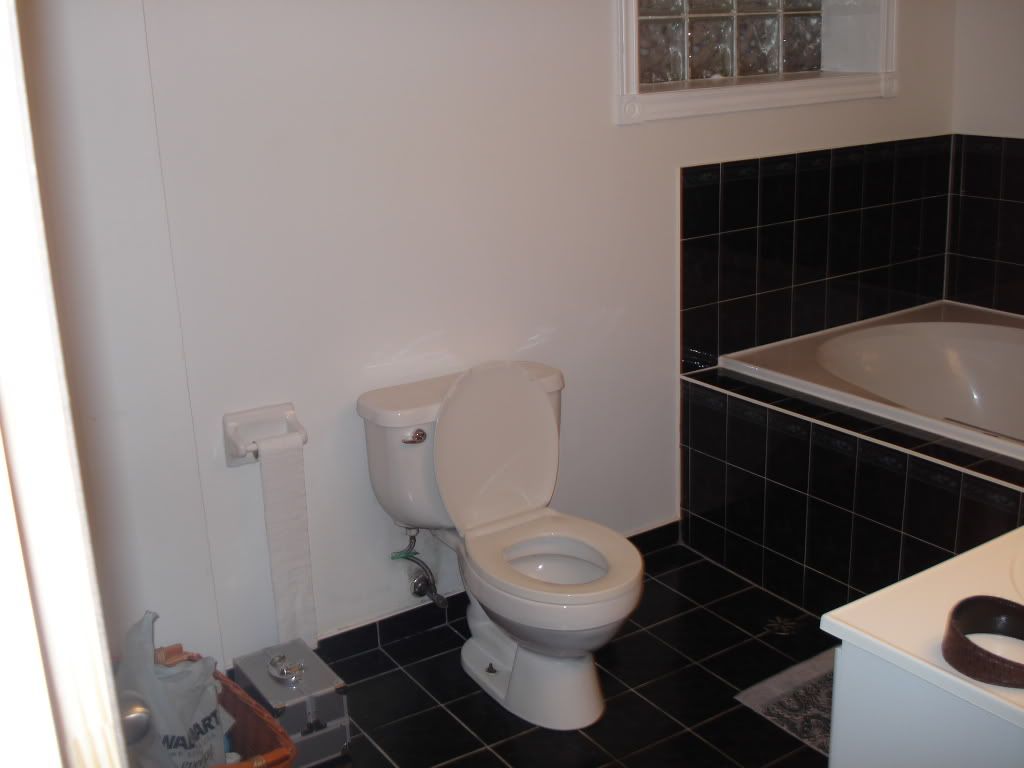 After….basement washroom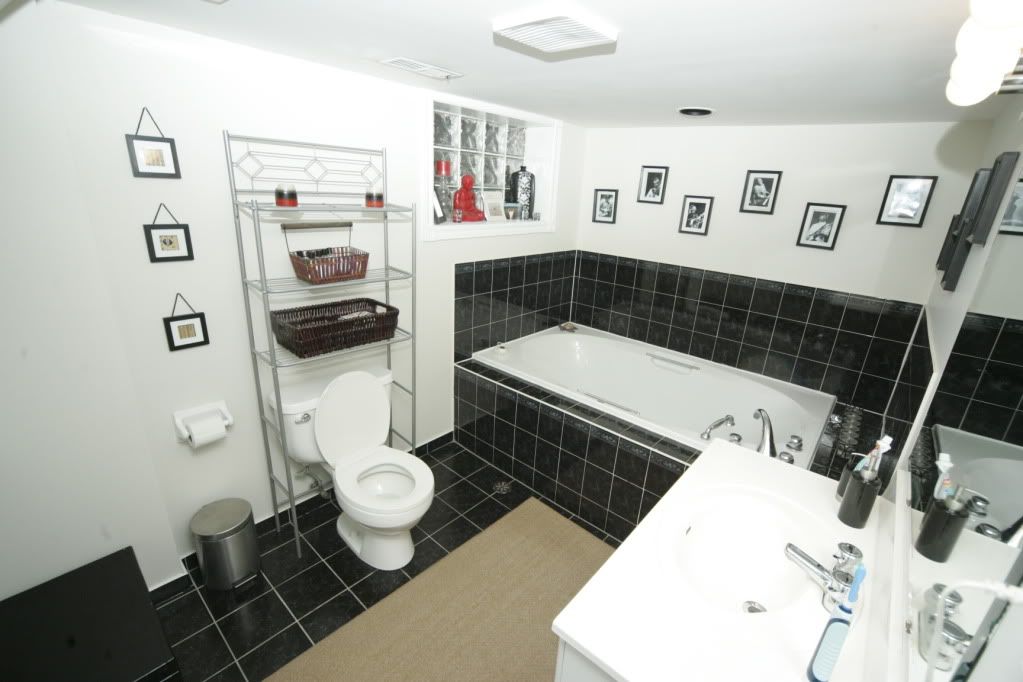 Here is a perfect example of how some new paint and staging can make a dramatic difference!!!!
Before….stairs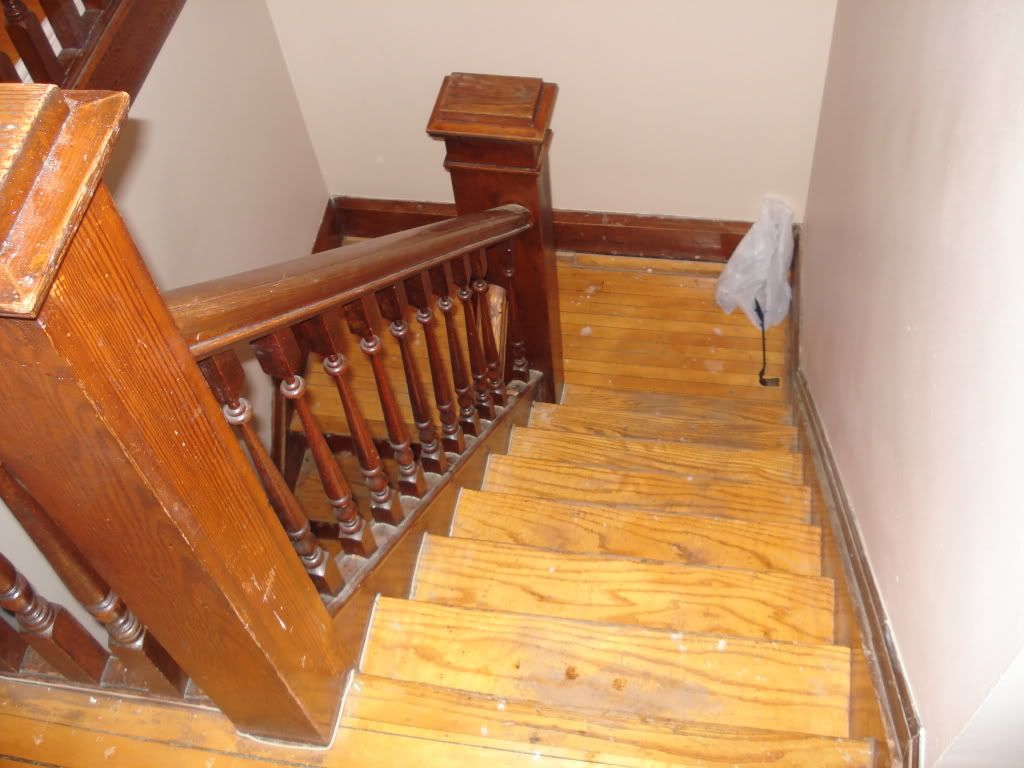 Before….stairs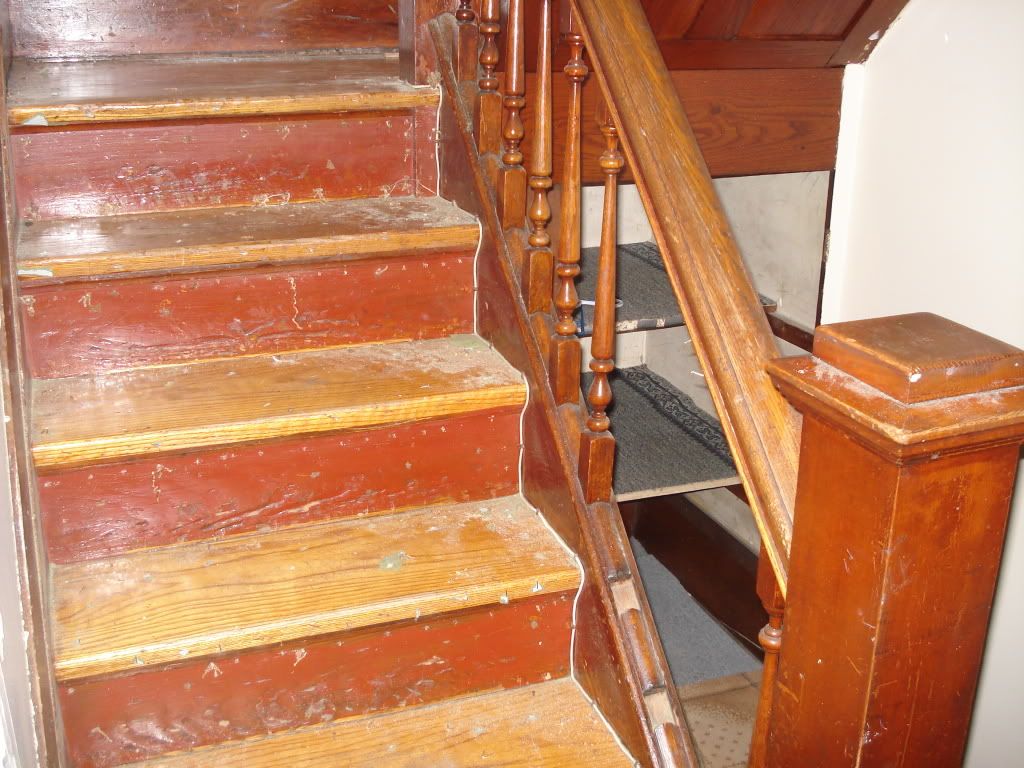 After….stairs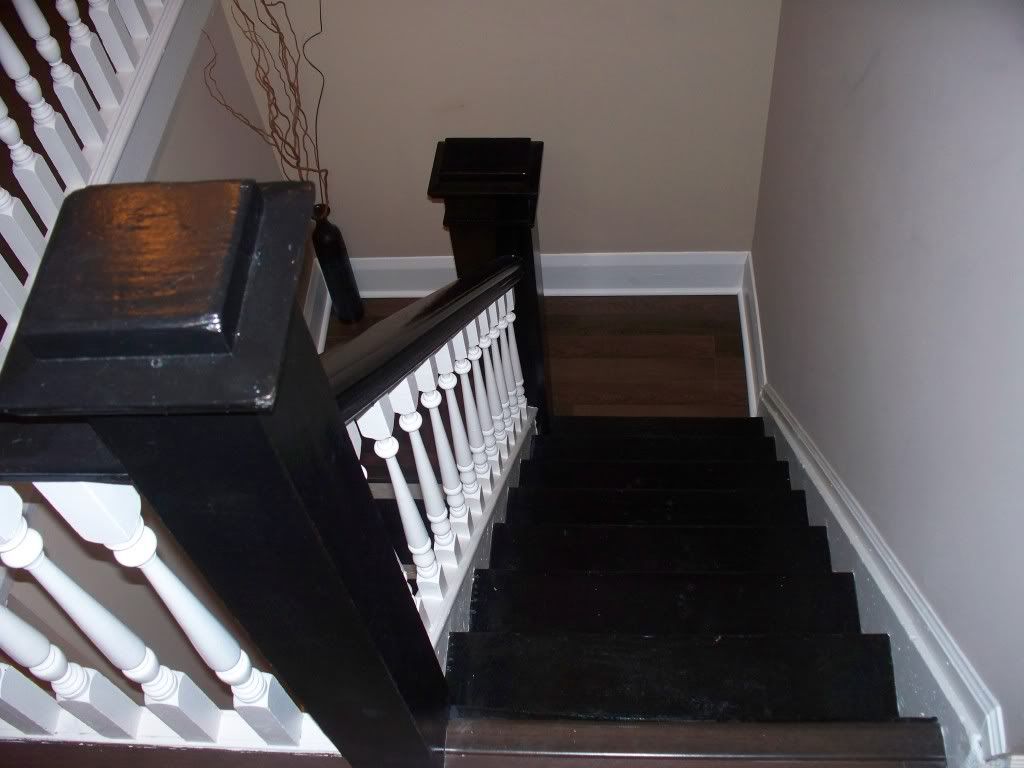 Our favourite part of the house was the staircase as it's original, dating back almost 100 years, although I hate painting wood (as most people do) it was in rough shape and to restore and stain it was going to cost too much time and money, so we decided some paint would go along way and did it ever!
After….stairs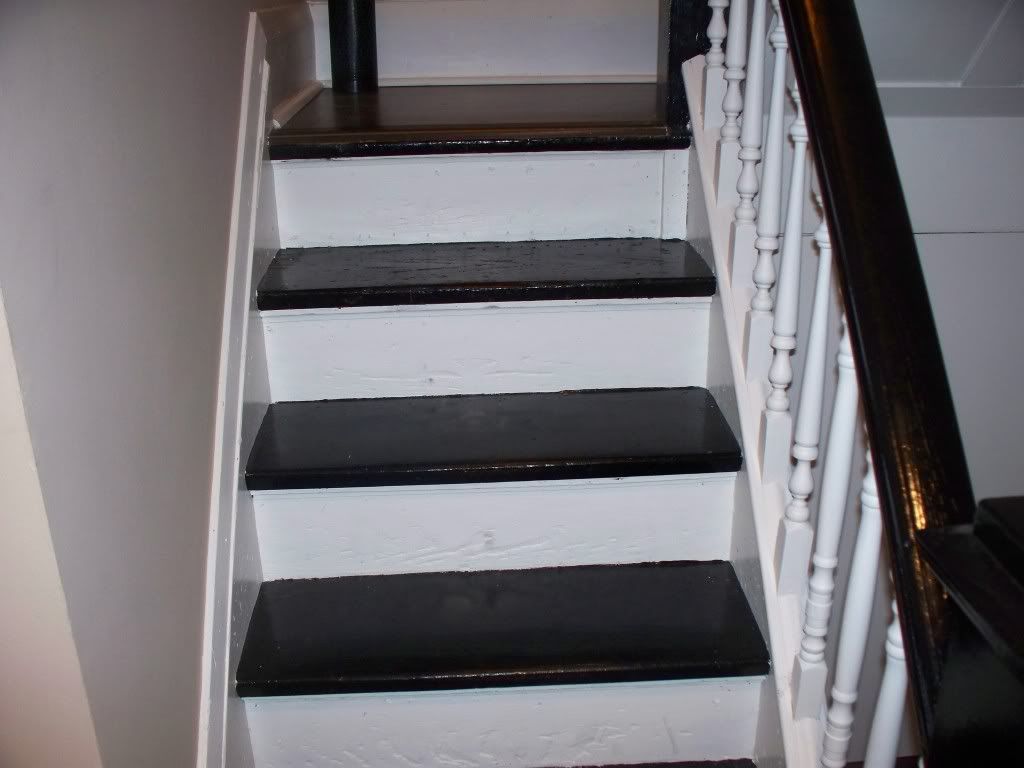 Love the black and white…still shows off the original charm and character!
Bottom line, after selling the house, which I was sad to see go, I was able to generate enough cash flow to pay back what I spent and have some money left over. This gave me the ability to re-invest it back into the next home and maybe go on a bit of a shopping spree…did I mention I LOVE shoes!!! There is no doubt in my mind that investing in downtown Toronto is a no brainer as there's money to be made. The worst that can happen to me is that when I'm ready to sell it's a bad market and I have to live in the property longer then expected, until the market turns around again. Is it really that bad, living in a beautiful renovated house? I think not! My goal here is to build enough equity by doing what I'm doing, so that when I'm ready to settle down with a family and purchase my family home, I can do so mortgage free!!!!!