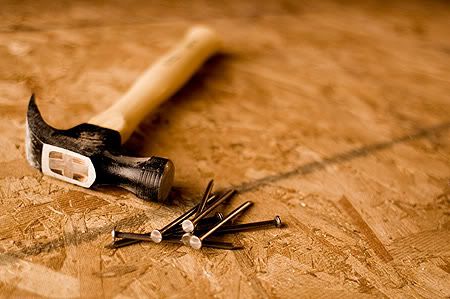 I recently came across this article from CNN Money talking about 5 renovations that pay off the most. Being a realtor and also a renovator myself, I would have to say I disagree with some of their points and also surprised that some important items did not even make the list. On the bright side, it inspired me to do my own version, based on my experience and knowledge, of the 5 renovations that pay off most when selling your home.
First off, I'm going to list the 5 renovations that were mentioned in the article and then I will list 5 of my own (in no particular order):
New entry door (steel) Really…steel? I love wood doors, especially old ones, so much charm and character and they can be fixed up
Garage door….again, really? No one really cares about a new garage door as long as the old one works, garages in downtown Toronto are usually located in a laneway anyhow
Minor kitchen remodel, what constitutes minor? With a kitchen, you need to go all the way or don't bother at all
Deck addition, I do agree on this point, but it needs to be expanded on further
New siding (vinyl), too expensive, try washing and repainting it first
Here are my 5:
Kitchen, this one is an important one! It has a 75%-100% recovery rate.  Majority of people spend most of their time in the kitchen, cooking and entertaining guests, therefore the kitchen matters….a lot! Also since the whole HGTV effect has rubbed off on new buyers, make sure to have some pretty, shiny, high tech, stainless steel appliances, don't go cheap here. Nothing worse then showing a house with a beautiful new kitchen renovation and seeing white appliances, yuck! Regarding cabinets, sleek, modern designs with chunky stainless steel handles are a sure win, Ikea has some great, designer styles for cheap and the quality is not so bad either, despite of what you may think. Lasty some sort of stone countertop, granite, corian, lot's of options to choose from
Bathrooms, this one is pretty important too!  Same recovery rate as kitchens, 75%-100%. There are definitely a lot of old, dingy, outdated bathrooms in downtown Toronto and they are usually pretty small with coloured tubs and sinks, therefore a renovation will make a big impression here. Since they are small spaces, you can put some cool features and it won't cost you an arm and leg. Also buyers want something spa-like in their bathrooms, somewhere they can come home after work and forget all their troubles. The HGTV effect also plays a role here and people want updated, sleek toilets and soaker tubs with glass enclosures
Backyards, this one expands on the deck addition above.  It has a 80% recovery rate. I'm always talking about how buyers are looking for a backyard oasis, somewhere they can forget about the city and have BBQ's on warm summer nights with friends. So a nicely landscaped backyard with an impressionable, private deck and new fence goes a long way here. The more popular materials to use is either synthetic carefree materials or cedar.
Front yards, this one is as equally important as backyards.It has a 74%-85% recovery rate. The front yard is all about curb appeal, (which I always talk about) and what kind of impression your home gives to potential buyers. A lot of buyers love to drive around on sunny Sunday afternoons and look for, for sale signs in the neighbourhoods they want to live in, therefore your home has to stand out from the rest and make a lasting impression. The key point here is to entice potential buyers to want to see more. The front porch and garden are the key points to address.
Open concept main floors are love at first sight. Again the HGTV effect comes into play here. People want to open their front door and be wowed! An open concept main floor with a beautiful kitchen does the trick.
Ok, so I realize these are all costly renovations when compared to CNN's list, but I strongly believe these are the important ones. So if you do have the money, then spend it wisely on the 5 things I listed here or even one or two, I promise you will fetch a higher price for your home in the end. Like I keep mentioning, the HGTV effect has left a lasting impression on buyers, people watch all these shows on HGTV and see shiny and new and they want it for themselves so your home has to deliver.
If you don't have thousands of dollars to spend, but still want to do something to spruce up your home, here are some inexpensive tips and tricks to help you on your way:
Declutter…need I say more?
Clean everything outside the home. I think we already established that curb appeal is of high importance, therefore having a dirty exterior or messy yard is not going by this rule. Powerwash the exterior of your home including sidewalks, driveways, patios, etc
Tend to your garden. Make sure all weeds are cut and the grass is cut. Remember you're trying to create a backyard oasis. Also some fresh mulch is a nice finishing touch.
Make simple repairs. These don't require much effort or money. Fix sticky or squeak doors, replace any doors off tracks, make sure things are hung straight, etc
Last but not least, clean your house! Hiring a professional cleaner to do a thorough once over of your home and then it's just a matter of upkeep for the showings. Make sure your home is pristine when you leave every morning for work, as a showing can be scheduled last minute and during the day.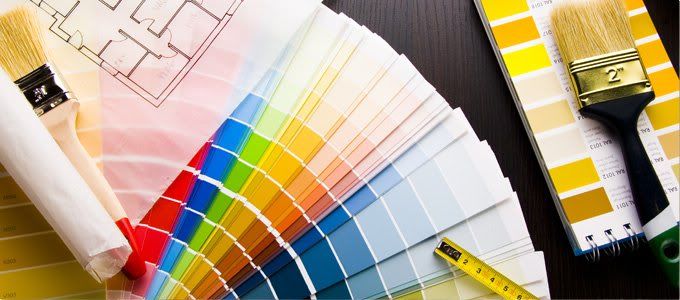 My last piece of advice is paint. This gets anywhere from a 50%-100% recovery rate.  I wasn't sure which list to include this one as it can be done inexpensively on your own or professionally at a cost. You can gather all your friends and family together and have a painting party or forgo that experience and hire a painter. Either way, make sure to choose non intrusive colours, like neutrals or greys, so that it appeals to the masses. Everyone has their own personal preference on colours and you shouldn't impose your own taste on potential buyers as they may not like it. Remember, most people don't have an imagination to picture things differently from what they are, so your job is to help them along in this process.
I hope this has inspired you to do something with your home and I would love to hear your suggestions!
***Images via Nanaimo Real Estate Blog, Canadian Home Builder's Association***