I came across this very unique loft and I just had to feature it. I totally prefer living in a house rather then a building, but if I had to settle, it would definitely have to be a loft and preferably this one! It boosts 4090 sq ft of open space from lounging and kitchen areas to even the mater bedroom washroom, but don't worry, the toilet is tucked away. This industrial loft is located in Kiev, Ukraine and is designed by 2B Group. The designers were constantly challenged with this project to prove that, "concrete could be warm, wood could be smooth and metal could be soft." I think they succeeded because all I see when I look at this beauty is bold style statements. Do you feel the same way?

Yes, that's a bathroom in there, how cool?

Open concept washroom in the master bedroom

Vertical plant wall which runs from living-dining space down to the lower floor containing the lounge-home office space

Secondary living area which leads to the master bedroom

Huge rooftop terrace, yes please!

Is that a hot tub I see in the corner?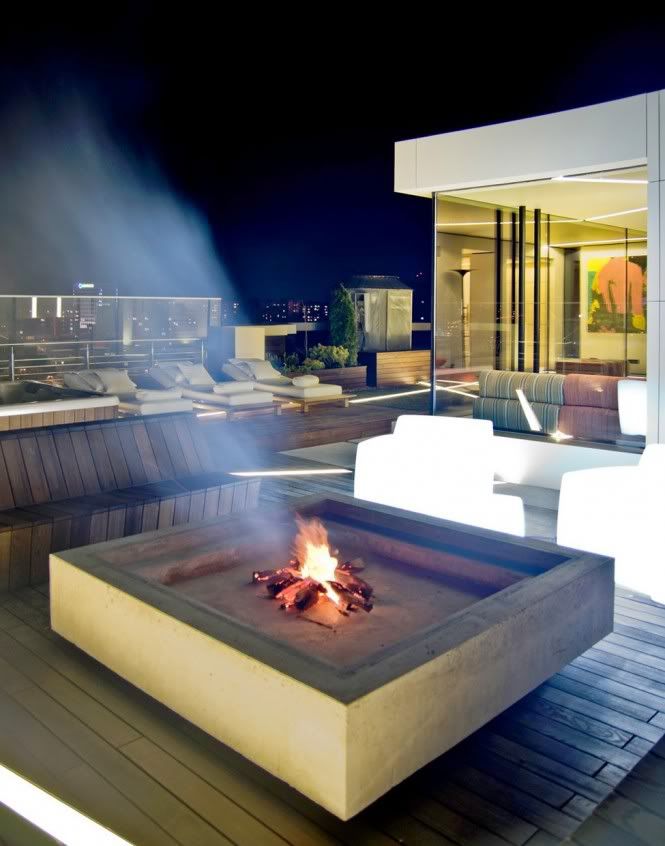 If you have a cool space or uniquely decorated place that you would like me to feature, make sure to contact me!
***Images via Home-Designing***