I was at Ikea today and spotted these great outdoor benches. Since it's that time of season again and I need to update my patio furniture, I thought why not? The only problem I'm having is deciding which one I want. I already own a brown wicker outdoor bench which I will be using, but for my project home that I'm working on now, I'm going to need 2 benches, one for the front porch and one for the backyard. So I need your help! I will start off by showing you where the benches are going and then the actual benches. The best part is they are both under $100!!!!
Front Porch


Keep in mind the exterior is not 100% complete yet…..I'm thinking a brown bench here, either the wicker one I have or the new one from Ikea
Backyard


The second bench will go in the raised, framed in area…since I took this picture, patio stones have been added, so it looks much better. The bench will be placed on the new patio stones. I'm thinking the white bench from Ikea would go great here, but the brown one would match the pattern of all the wood in the backyard!
Benches


Malaro $90…I like the vintage look of this bench and the white colour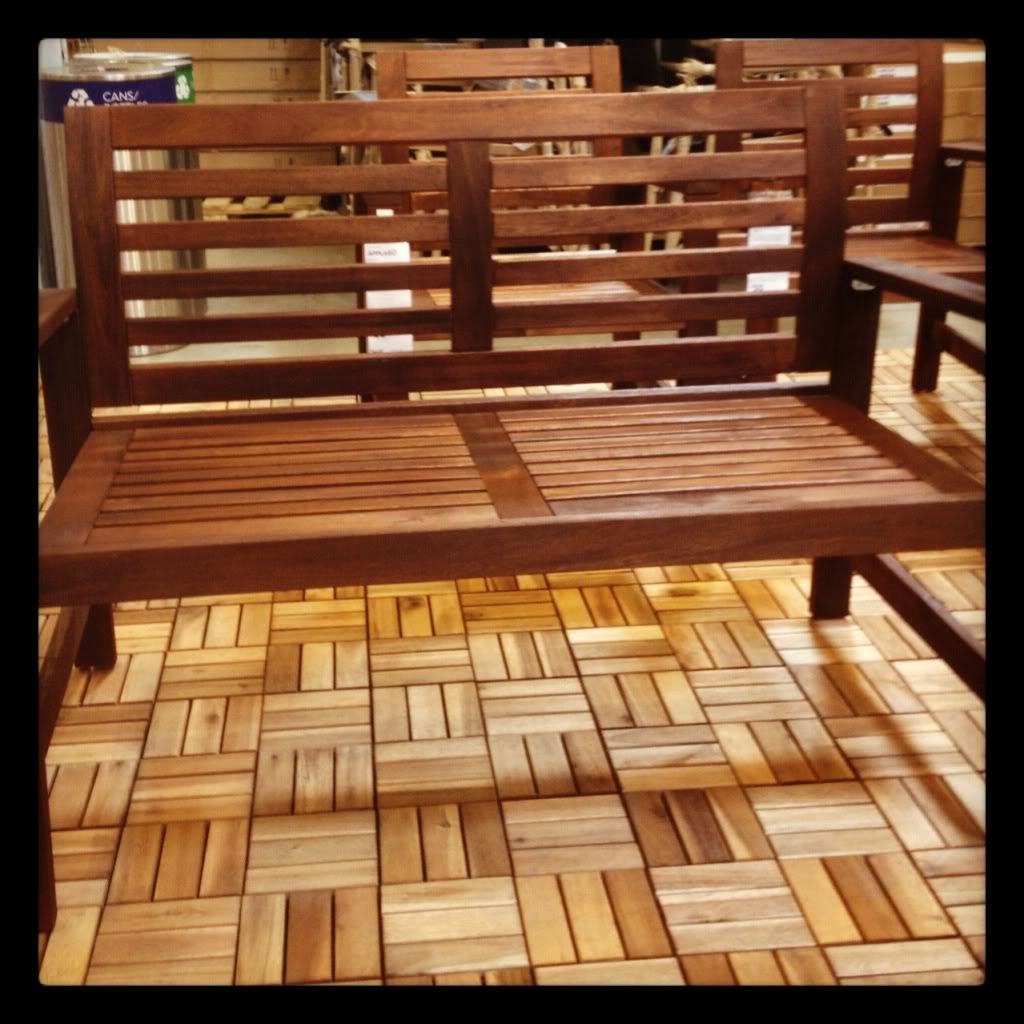 Applaro $95….I like the cozy feel and modern look, plus you can add cushions to complete the look!
What do you think? Which one should I choose and where should I put it, front or back?